How we made reading fun again for a digital library
Reading time about 4 min
Yes, case studies are made to showcase success stories that can impress potential clients. But we are not here to impress you, we are here to showcase you our business solving approach. Of course, if it happens to impress you, this is it! This case study gives you content like who was our client, the problem faced, the solution we offered, and the result.
Who was our client?
Lesemester is a digital platform that offers reading and learning material for small and young children as well as primary schools from small and large publishers. Basically, it is a digital library or a digital reading app.
Users can access Lesemeister either in a desktop browser or on the iPad app, by logging in with their school ID. Once logged in, students have access to a library with hundreds of e-books for online reading. Lesemester uses gamification techniques to keep the students engaged with their reading practice, whereas the teachers have a dedicated dashboard to manage and follow their students' progress.

With more than 400 municipalities and over 2000 primary schools in Norway alone, Lesemester wants to become the go-to alternative for schools in Northern Europe for digital reading. And they are getting close to achieving this goal.
The problem faced
The big goal, because there was no problem, was to make reading fun and motivating again and to get children to read e-books.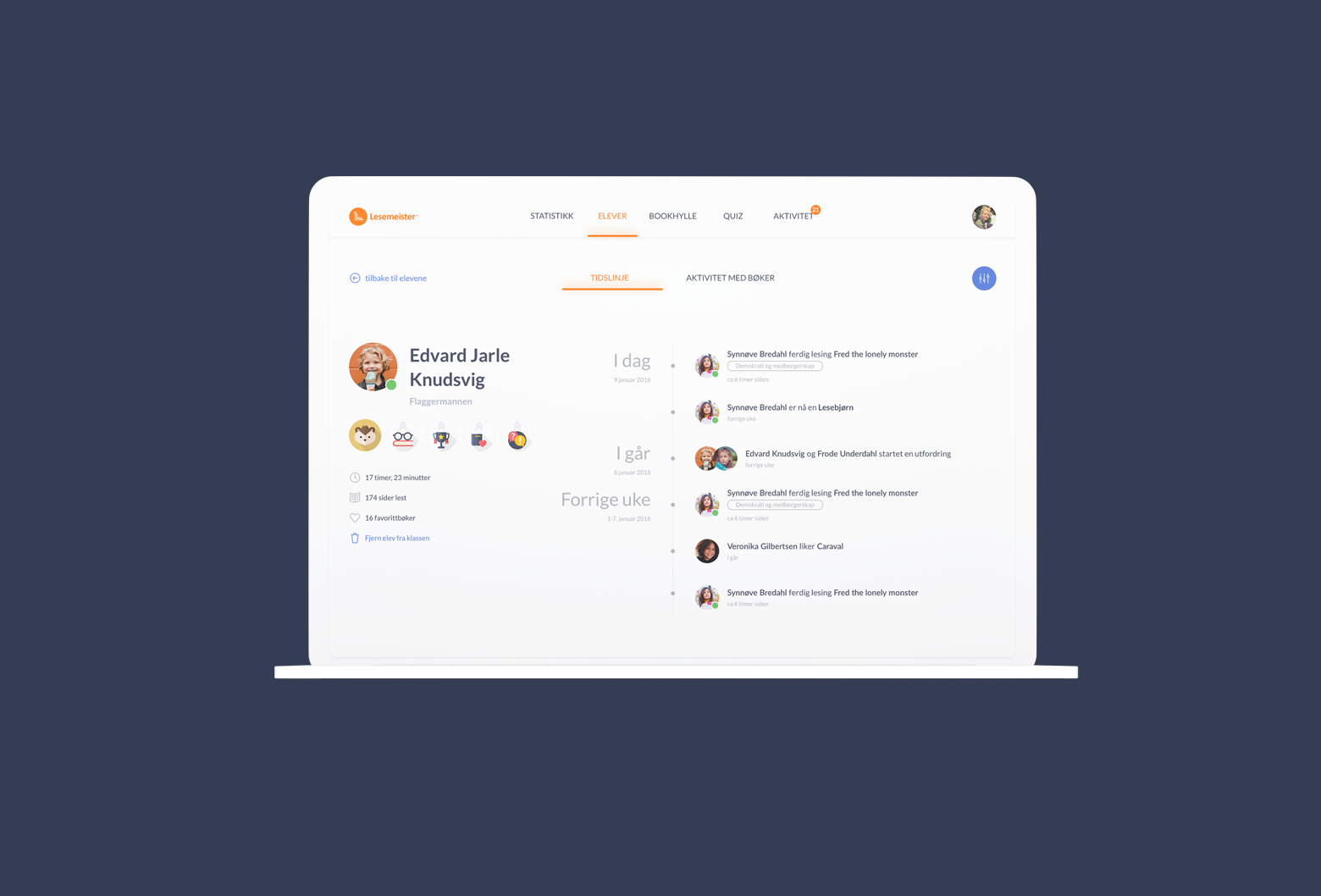 We must say we also had a problem, Houston. Designing for children proved to be much more challenging than we initially thought. You need to be specific, you need to be on-point, transparent and no "fuzzy" business. And so we did. Actually, the users are children from 1st grade to high-school and also teachers and, even at first sounds easy to design an app for this audience, it was never easy, neither boring, therefore.
The solution we offered
The client wanted to keep the colors, so we kept them and we brought the content before the colors (content plays a key role here). We've created a neutral color based color palette to let the books speak to the users. We've completely redesigned the awarding system. We've added consistency through the website and the iPad app by creating a color palette and solid typography.
Consultancy:
Customer journey for students, teachers, and private users
It's the book, not the shelf
Filters for readers, teacher insights, you can create classes and you can also challenge a friend into reading a book
Development:
WordPress website and blog
UI/UX:
Application style guide, behavior, and user flows
Graphic design
Website, presentations, collateral, marketing materials, print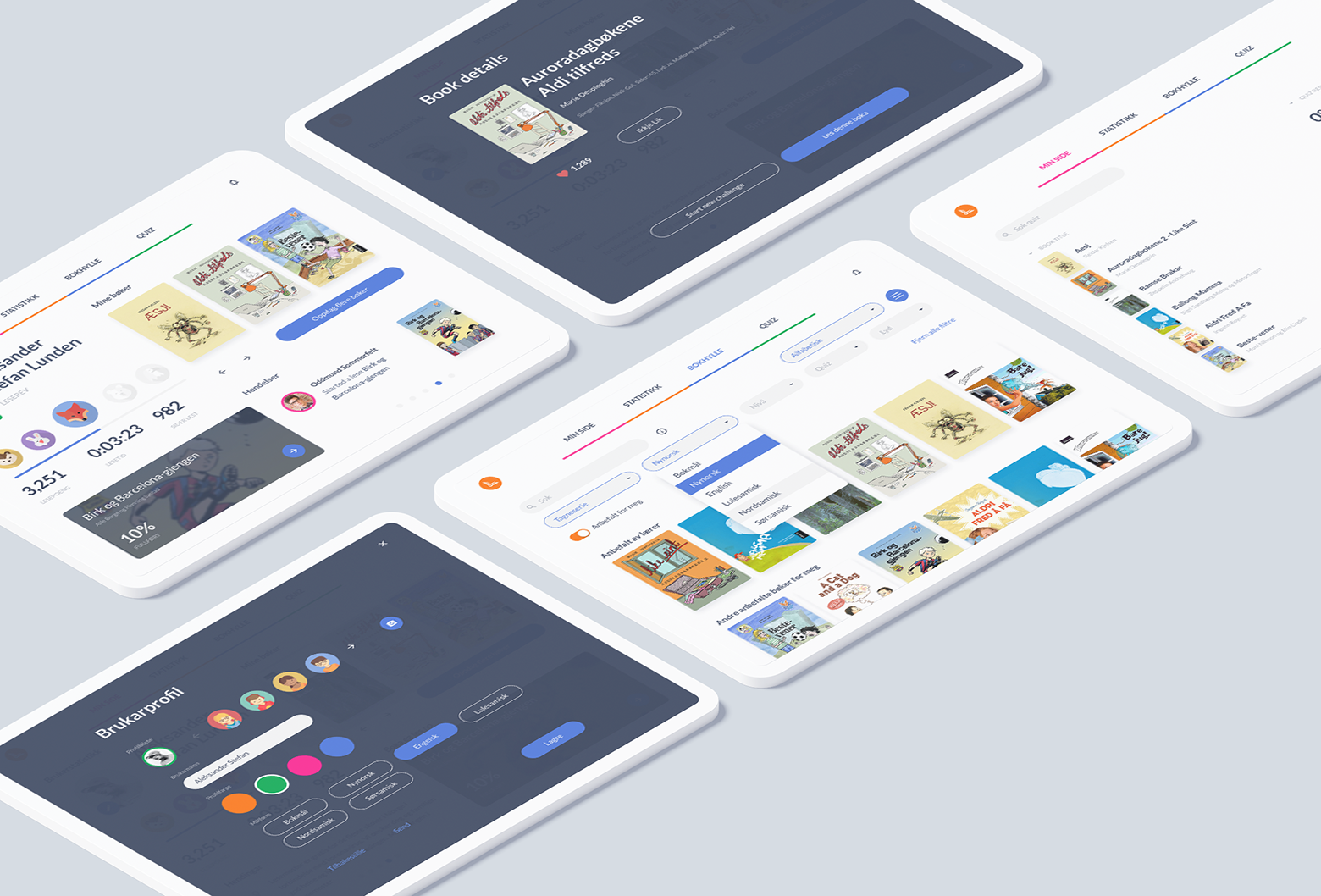 The result
Today, Lesemester has over 34k paid users, over 5k daily users, and during the pandemic lockdown, there were over 15k daily users reading and using Lesemester to improve their reading, which means that Lesemester is on continuous expansion. We like to think that we played a role in that. Actually, since the iPad app was redesigned in Aug 2020, we did.

Alin Vacian
UI / UX Designer and founder @enovatika